---
Organizers & Sponsors



Platinium Sponsor
Sogeti


Sogeti High Tech is a market leader in Engineering and Technology Consulting Services.With more than 20 years of expertise, we undertake technical and engineering innovation projects for the R&D departments of global industrial firms.
Sogeti is a leading provider of technology and software testing, specializing in Application, Infrastructure and Engineering Services. Sogeti brings together more than 20,000 professionals in 15 countries and has a strong local presence in over 100 locations in Europe, USA and India. Sogeti is a wholly-owned subsidiary of Cap Gemini S.A., listed on the Paris Stock Exchange.
For more information please visit www.sogeti-hightech.com ; www.sogeti.com
---
Steria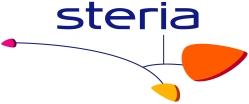 Steria delivers IT enabled business services and is the Trusted Transformation partner for private and public sector organisations across the globe. Our 20,000 people, working across 16 countries, support the systems, services and processes that make today's world turn, touching the lives of millions each day.
Testing and quality assurance:
Right Testing involves expertise ranging from consulting to delivery and experience right across the business process and IT, ensures that clients' systems are fit for purpose, reliable, secure and scalable.
Our methodology, services and toolset have all been developed in-house, leveraging hundreds of man-years' experience, key technologies and leading partnerships.
Right Testing is based on proven processes, combining expertise with industry recognised standards: the Steria RightTesting process is TMMi level 3 certified.

Web site
Gold Sponsors

AIT-Austrian Institute of Technologiy





The AIT Austrian Institute of Technology is a governmental owned Austrian research institute with a European format and focuses on the key infrastructure issues of the future. The AIT, which comprises five independent and performance-driven departments (Energy, Mobility, Health & Environment, Safety & Security and Foresight & Policy Development), works in close collaboration with industry and customers from public institutions, striving to increase their added value through innovation and new technologies.




The Safety & Security Department is making a significant contribution to ICT and is devoting concerted efforts to guaranteeing operational efficiency and reliability of all critical infrastructures. It is committed to the deployment of leading edge technologies in the area of public administration (eGovernment, eEnvironment), power grids, health care (eHealth), transportation networks, payment systems and telecommunications

.
Web site
---
ALL4TEC


ALL4TEC provides tools and develops solutions focused on process improvement, safety engineering, verification and validation of complex embedded systems.
As a Pioneer in the test activities, ALL4TEC develops its own tools using Model Driven Engineering. Our team is working for more than 15 years, throughout various domains such as Automotive, Transportations, Energy & Utilities, Services, and Telecommunications industries.
Through the development of high-end solutions, ALL4TEC allows its customers to reach the highest performance and efficiency levels in the field of validation.

ALL4TEC participates also at French and European Research & Development projects.
Based in France, ALL4TEC develops its activities in Germany and Sweden.

Web site
---
Conformiq


Conformiq Automated Test Design™ tools automate the design of functional black-box tests for software and systems, adding thoroughness and consistency to testing procedures, finding more defects sooner, and shortening testing time, achieving 5X to 20X productivity improvement. Conformiq automatically generates test scripts and documentation, enabling it to be generated and re-generated fast enough for Agile sprint times, Conformiq users model the expected behavior of the real system with or WITHOUT PROGRAMMING and Conformiq tools automatically generate test scripts, reports, and correct SUT test results.
Conformiq is headquartered in Saratoga, California with offices in Finland, Germany, and Sweden.
Web site
---
National Instruments


National Instruments is the worldwide leading supplier of design, control, test and measurement devices. The company offers hardware and software that can design custom PC-based control systems in an easy and graphical way with LabVIEW environment, and then deploy them on embedded real-time targets.
These built-in solutions allow for test continuation, from design to manufacturing test, through real-time validation.

Web site
---
PragmaDev


PragmaDev is a privately held company based in Paris that provides a set of model based development and testing tools for real time and embedded software. The toolset targets all teams working on communicating systems looking for a serious modeling and/or testing technology based on standard languages such as SDL, TTCN-3, and MSC.

Real Time Developer Studio provides three levels of modeling: informal, semi-formal, and fully formal. While informal modeling, the most common, is mainly used for documentation; the most advanced level of modeling allows simulation, model checking, full code generation, test generation, and test of the model.
Web site
---
Smartesting


Smartesting is a leading independent software provider of an innovative solution that guarantees and certifies the alignment of information system applications with the business processes of the organization.
The solution provides a certification approach that automates the production of required functional tests and helps reduce the risks of testing the most critical business applications.
Smoothly integrated with mainstream test management solutions, the Smartesting solution accelerates the industrialization of current test practices and enables greater agility for the IT teams. Today deployed by major organizations and system integrators for all business activity sectors, Smartesting extends traditional quality assurance and offers Information System certification capabilities.
Web site
---
Testing Technologies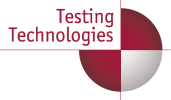 Testing Technologies advise and support test automation projects worldwide. They provide an extensive portfolio of approved, ready to use software testing tools helping you to create highly customized test environments. Their integrated test platform TTworkbench enables you to build, execute, and analyse complex test scenarios fast and easy. Choose from a variety of existing plugins, complete test solutions, or implement additional functionalities via open and standardized APIs. Simply create your own test suites, enhancements, missing features… Reuse all your investments in the future, as their test bench is based on TTCN-3. This internationally standardized test technology guarantees durability and continuous improvement.

Web site
Silver Sponsors
Ericsson


Web site
Institutional Sponsors

CFTL
The verification and testing of software is constantly gaining in importance, and the stakes in safety-critical areas such as medicine and aviation are high. Therefore software testing experts from France have come together in the French Testing Board (CFTL) to develop and define standardized contents for training in software testing. The French Software Testing Board is part of the International Software Testing Qualifications Board (ISTQB).
Web site
Systematic




"World class" French Cluster, Systematic brings together more than 650 key players in the Paris Region area. Each of them working in the field of software-dominant systems with a strong societal dimension.
At the heart of the digital revolution, the goal of Systematic is to develop the regional economy, boost the competitiveness of local companies and support employment growth by leveraging innovation, training and partnership opportunities.
Web site

ˇ